Baby Photography Packages 
In all of our Newborn Baby Sessions we focus on capturing your baby, you, your husband / partner and any other children as natural as possible, and we try to avoid using to many props, your baby in your arms, hands or cuddled into you is always more natural and sensual and means your part of your Baby's newborn shoot. We will also try to capture hands, feet, big sleepy yawns and those windy smiles when we can.
Let Village Photography Capture your babies newborn photography, we guarantee you It's all about you and your beautiful new baby.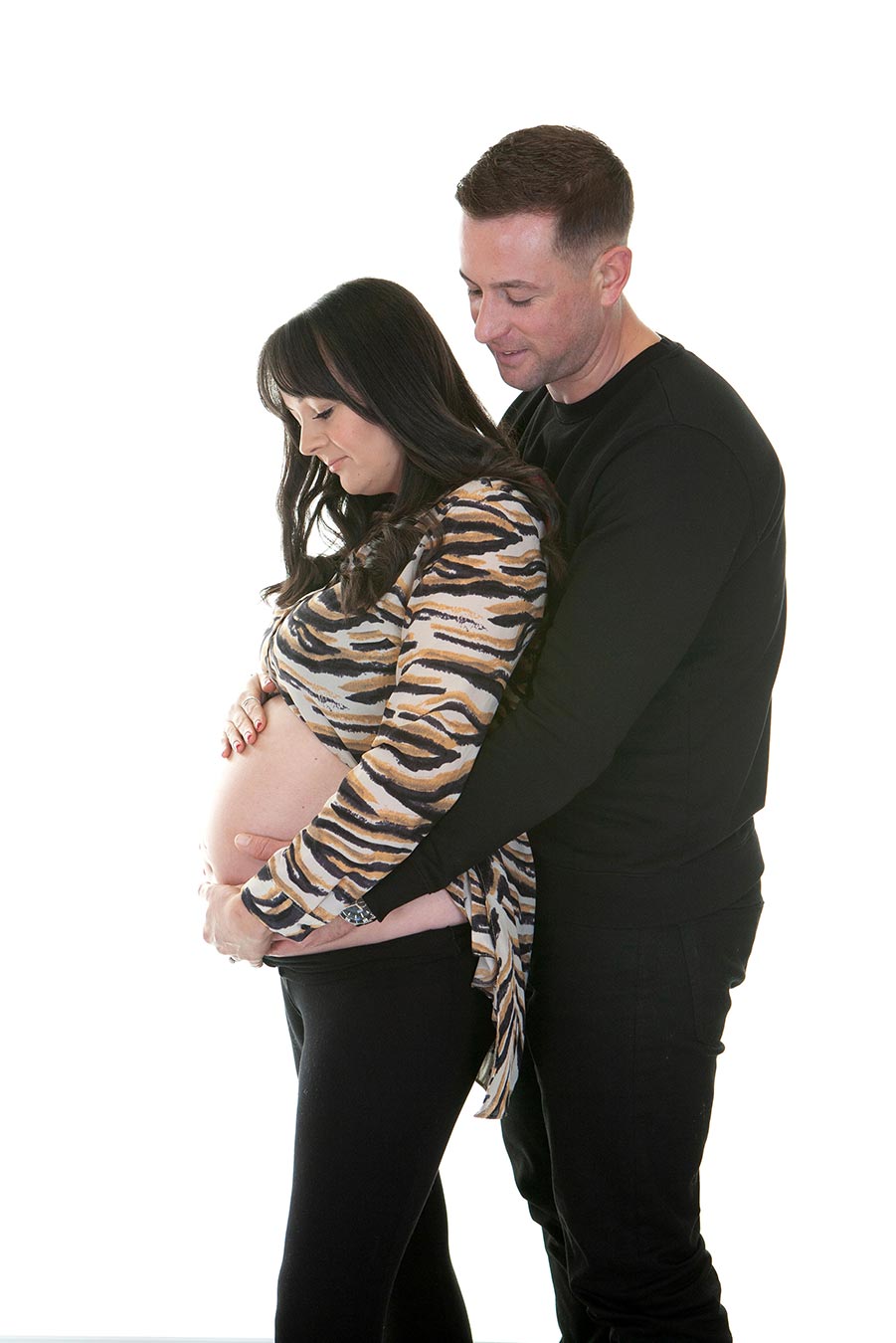 Package 2
Newborn Baby Mini Session
Package 3
Full Newborn Baby Experience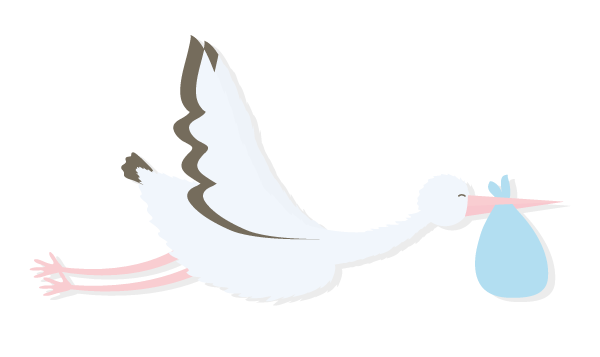 Baby Bump Shoots
Being Pregnant is such a special and magical time in your life. In just a few short months a tiny new baby will be joining your family, and things will never ever be quite the same again.
You've probably never looked more vibrant, radiant or content, so it's a wonderful time to come into our studio and let us capture for you some beautiful memories that you can treasure forever.
A baby bump photography session is a stunning way to capture this momentous life-changing event. Your pregnancy photographs will be natural, sensual and graceful. Your baby bump portrait shoot will capture perfectly your excitement, apprehension and hopes for your new baby.
Your baby bump session is best scheduled for within the last month of your pregnancy, when your bump is at its hardest, rounded looking & gorgeous, every woman is different and this is just a guideline, so you can book as early or as late as you please!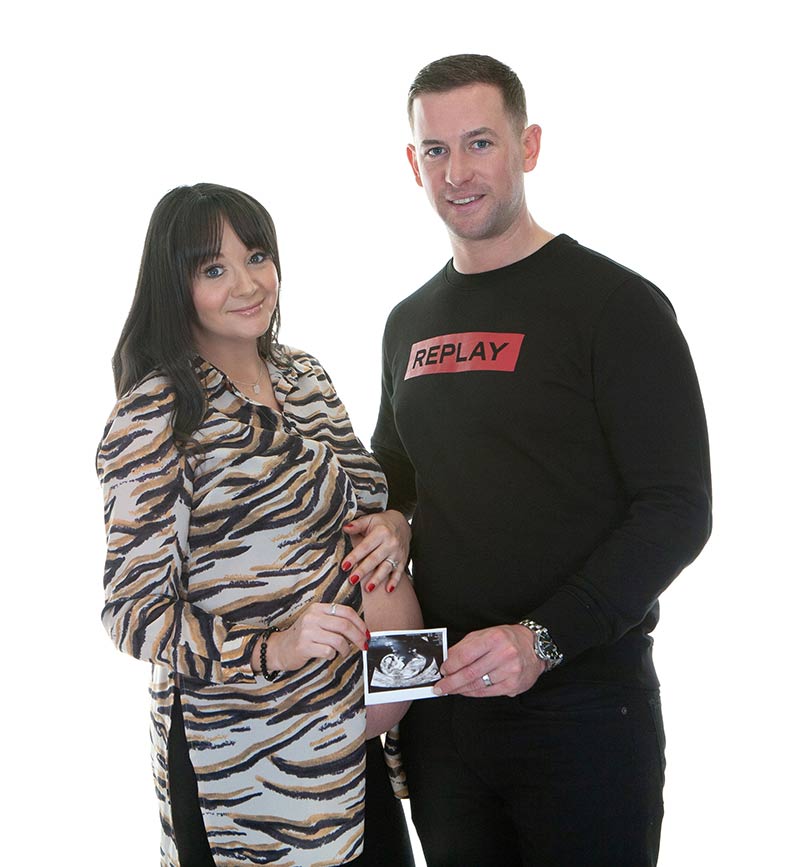 Time it takes
Our baby bump shoots tend last around an hour. We recommend you bring a few different outfits that you feel good in, and then you can leave the rest to me! We can chat about what to wear before your shoot.
What's included
Your shoot includes one mounted 10″ x 8″ print and two mounted 8″ x 6″ prints of your choice from your shoot.
Newborn Baby Mini Shoot
Our Newborn Baby Mini Sessions are short & sweet and perfect for those mams and dads that's don't want a full 2 to 3 hour long newborn session.
Our mini sessions are approximately 45 to 60 minutes long, our aim is to capture a specific set of poses & images, This is so we can get the most from your shoot in the time we have for you to choose your images. Perfect for Babies of all ages upto 20 weeks old. It doesn't matter if your baby is sound asleep or wide wake we will capture the yawns, windy smiles and any other expression your baby may show. 
We have a number of set poses and shots that we take including, baby on own, baby with mam, baby with dad, baby with mam and dad, and siblings if any. I know not everyone likes having their photographs, even if it's just your arms then your still part of your Baby's shoot. If you don't want any parent shots we can do more of baby on own or with siblings, it's just lovely to have the option.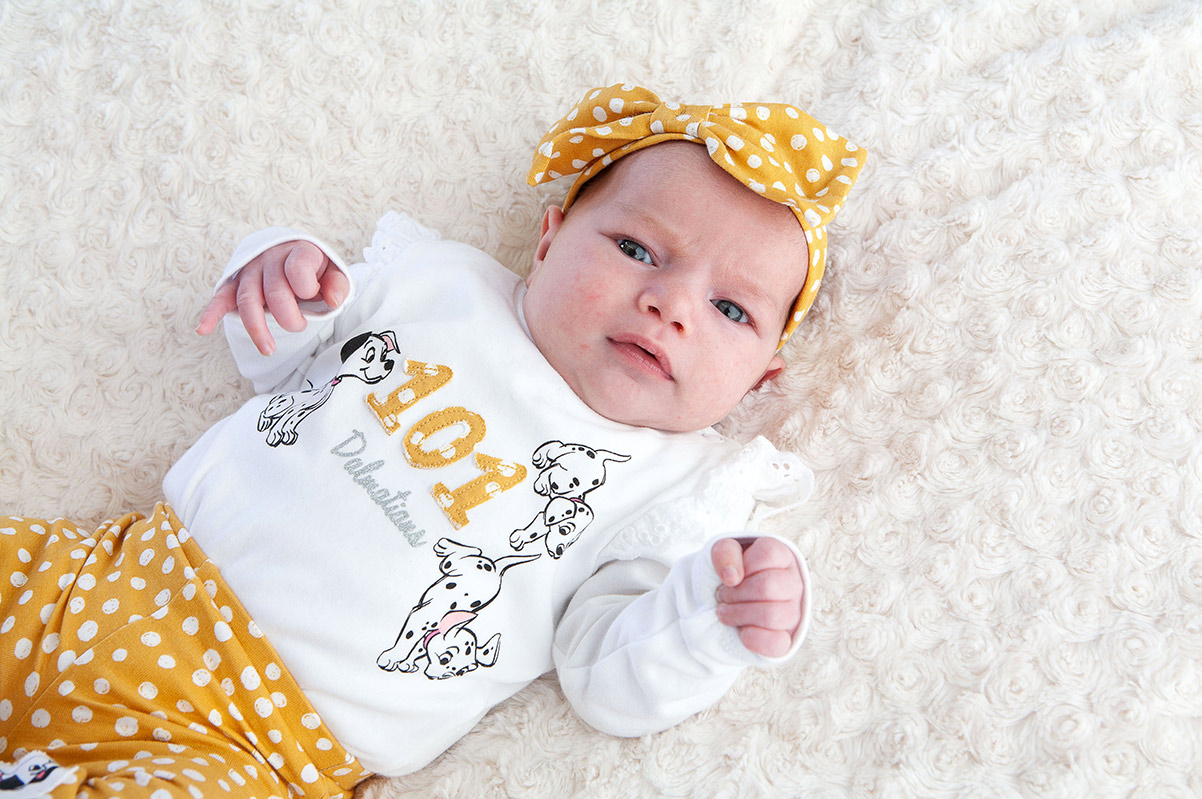 We have three newborn mini shoot packages:
Includes 5 digital images
Includes 5 8×6 prints
&
5 digital images
Full Newborn Baby Experience
Our full 2 to 3 hour New Born Baby Experience is the package for you if you would like to use more props.
We have allowed us enough time to capture baby with mam, baby with dad, baby with mam and dad, and siblings if any. With our full experience we also capture baby on own using multiple props, including suitcase, fragile box, wooden bowls, hammock, bed & baby posing beanbag. If your baby wakes up during the shoot we will have enough time for a feed, change and resettle. Baby waking up often happens whilst transferring baby from one prop to another.
Some of the props we use during this shoot require your baby to be asleep for safety reasons, these shoots are perfect for babies aged between 7 to 28 days old only, although we do photograph babies of all ages some of the props are small, and if your baby is older may not fit in the props comfortably, the older babies are they are also more alert, not as sleepy and not as flexible meaning it sometimes takes longer to settle your baby into a prop.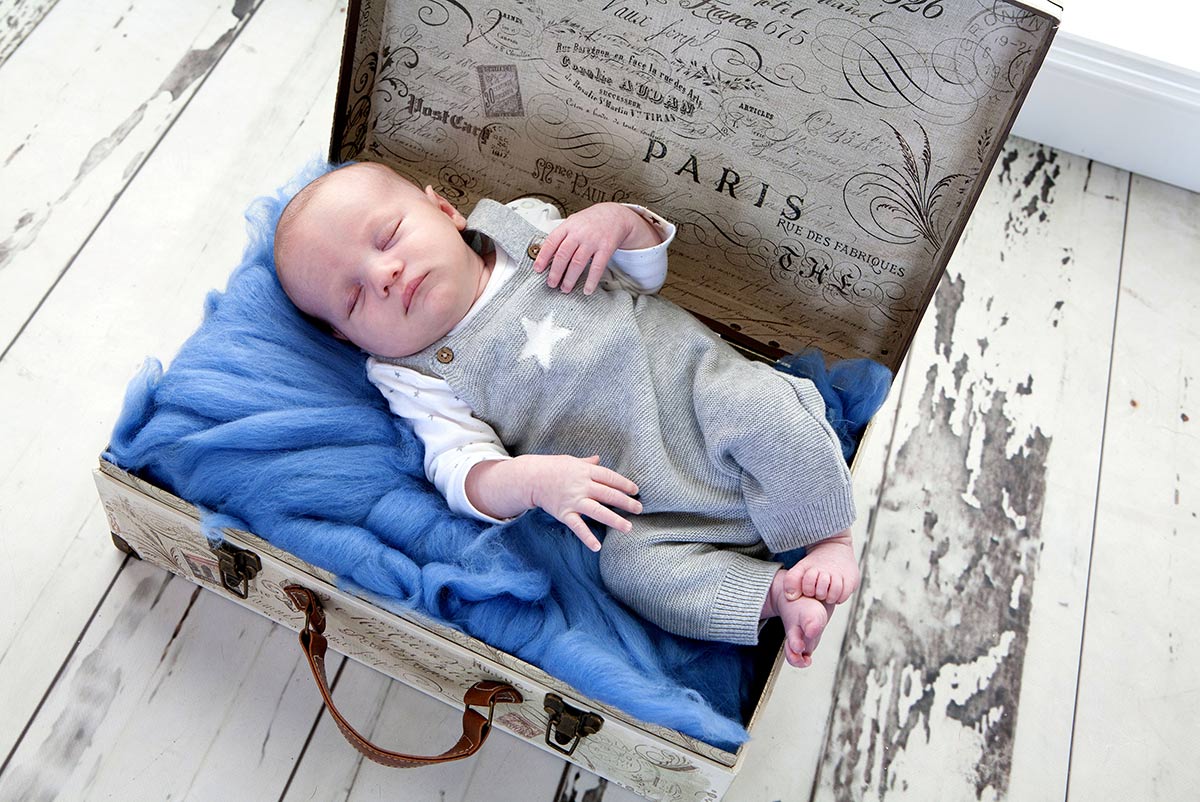 We have three Full Newborn Experience Packages:
Includes 3 10×8 prints
&
5 8×6 prints
Includes 3 10×8 prints
&
5 8×6 prints
&
5 digital images
Includes 1 framed 20×24 multi print
&
5 10×8 prints
&
up to 20 digital images
Please visit our gallery to see more stunning baby photography images
If you have an older baby we also capture sitter shoots, 1st Birthday Shoots and Cake Smash shoots. Please visit our Bigger Babies section for further details.